Ultrasonic testing
of welded joints in metal structures and vessels
of welded joints in reinforcement and embedded parts
of welded joints in steel and polymer pipelines of various purposes
of test – qualification welded joints
of control welded joints – CWJ
of discontinuity flaws in rolled stock, forgings and castings
Visual and dimensional inspection
of welded joints in metal structures, vessels and pipelines
of welded joints in reinforcement and embedded parts
of welded joints in steel and polymer pipelines of various purposes
of test – qualification welded joints
of control welded joints – CWJ
Engineering supervision
welding supervision
welding documentation preparation
assistance in certification of welding technologies for WPQR
assistance in certification according to ISO 3834 and EN 1090
Penetrant Control
capillary method – color defectoscopy
of welded joints in metal structures, vessels and pipelines of various purposes
of machinery, rolled stock, forgings, castings, etc.
Ultrasonic thickness gauging – thickness measurement
of rolled stock (sheets, pipes, profiles)
of containers, vessels and machinery
Radiographic – X-ray inspection
of welded joints in metal structures and vessels
of welded joints in pipelines of various purposes
test – qualification welded joints
Magnetic particle testing
of control welded joints – CWJ
of welded joints in metal structures, vessels and pipelines
Please submit your inquiry via our web page. We will contact you and respond on your questions in closest time.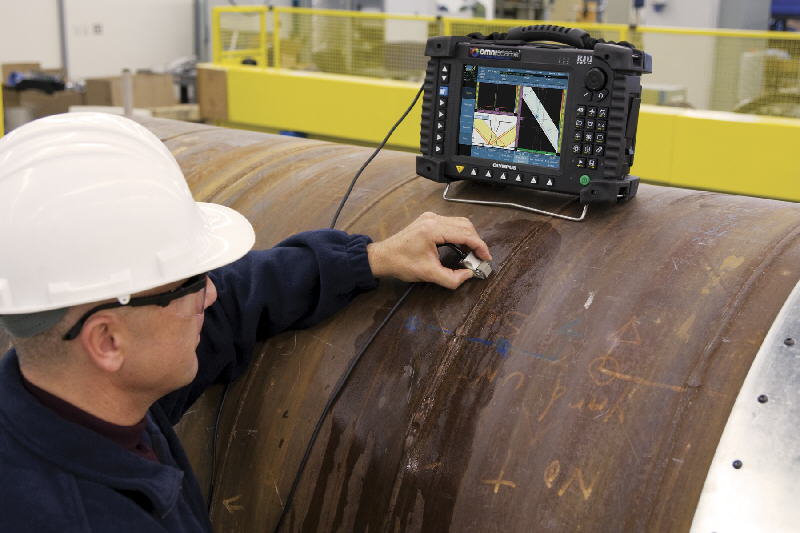 The core activity of the laboratory is an objective assessment of the quality of products; obtaining, processing and analyzing information about their quality; developing proposals for improving the quality of products using non-destructive testing methods.
The laboratory is equipped with state-of-the-art equipment, measuring devices and instruments, which allow performing the studies at a high technical level.
The laboratory staff consists of responsible, certified and high-qualified experts and specialists, who have many years of experience in the quality control.
Confidentiality
All information received during the period of cooperation, as well as after the termination of cooperation, shall be deemed confidential.
All parties to the cooperation shall be prohibited from disclosing confidential information to third parties.
The laboratory shall have the right to transfer confidential information upon an official request from the state institutions listed in the law of the Republic of Estonia and at the request of the EAK (Estonian Accreditation Center).
The parties to the cooperation shall undertake to ensure the security of received confidential data (including personal data).
If one of the parties violates the confidentiality rules, the violator will be held accountable in accordance with the requirements of the relevant legal norms of the legislation of the Republic of Estonia.
Nondestructive testing OÜ
Harjumaa, Tallinn, Peterburi tee 47, 11415
reg. nr. 14052710
VAT EE101972053
Office location:  Peterbiri tee 101b, Tallinn, Harju maakond
info@ndtlab.ee
Phone +372 56 158 196
Phone +372 55 669 922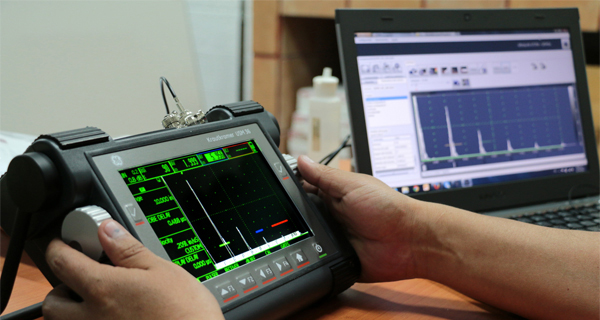 Projekt "Mittepurustava kontrolli teenuse pakkumise ettevõtte arendamine" tuge EAS-i Starditoetuse toetusmeetmest. Projekti eesmärk oli põhivara soetamine ja innovaatilise teenuse pakkumine. Toetuse summa on 15 000 eurot